Your Tax Planning & Litigation Attorney In Sonoma County, CA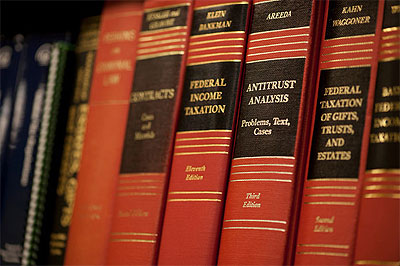 Frank Bailey counsels individuals, families and business owners regarding a variety
of tax matters. Mr. Bailey's representative clients in this area include:
Individuals — Business Owners — US Taxpayers — US Citizens Living Abroad — US Citizens Owning Foreign Bank Accounts — Foreign Corporations and Foreign Partnerships — People Who Plan for Taxes — People Who do not Plan for Taxes
Clients of Mr. Bailey rely upon his education and experience in tax law, including:
Certification by the State Bar of California as a Specialist in Tax Law
Diploma in Taxation from the University of San Diego for graduate tax law work
focused on business tax planning and estate tax planning
District Counsel for the U.S. Treasury Department representing and advising the
I.R.S. on tax litigation and collection matters
U.S. Treasury specialized training in tax litigation and collection matters
Adjunct Professor Tax Law, Empire Law School 1992 – 2002
Mr. Bailey assists clients in a wide area of tax matters, including the following:
Tax Free or Delayed Exchange of Stock or Assets of Business
Tax Free or Delayed Split Up or Spin Off of Business
Tax Free or Delayed Exchange of Real Estate, Land, Vineyard, Rental Property
Tax Free Distribution of Estates and Gifts to Loved Ones
Operating Agreement of Partnership and LLC for Special Allocations and Priority
Distributions
Property Tax Planning for Family Transfers of Low Tax Property
Property Tax Transfer for Prop 13 Assessment for Sale at 55 Years of Age
Sales Tax and Use Tax Planning for High Value Personal Property such as Aircraft,
Vessels and Motor Homes
US Executive Officers, Directors and Owners Foreign Corporation and Partnership
Reporting
Foreign Bank Account Reporting or FBAR
IRS and State BOE Controversies and Audits
IRS Appeals Collection Due Process Hearings
IRS Seizures and Taxpayer Rights
US Tax Court Litigation
Mr. Bailey recently represented one client and saved over $180,000 is sales taxes. In another recent case he saved a client over $700,000 in estate taxes in the course of an audit after the death of the principal owner. In a recent tax collection case, he brought a taxpayer current, and established monthly payments of only $500 on a liability that was close to $200,000. In another situation, he advised a client regarding foreign reporting obligations and helped save the client substantial penalties.
View more information on Mr. Bailey's work in the field of Estate Planning, Trusts and Probate, Business Organizations and Real Estate.
When you come to discuss Sonoma County tax planning and litigation with Frank Bailey, you can expect professional, empowering counsel in our Santa Rosa law office.
Call (707) 525-8850 To Schedule A Consultation