Your Real Estate Attorney in Sonoma County, CA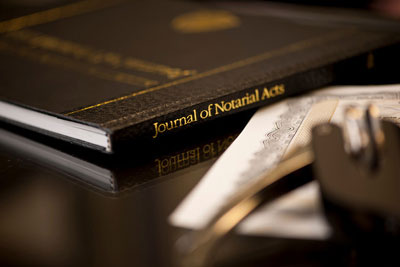 Mr. Bailey's real estate practice focuses on acting as "general counsel" to individuals and businesses in Sonoma County and Northern California with real estate in their portfolios. Representative clients include:
Land Owners — Developers of raw land — Commercial Property Owners —
Individuals — Cotenants — Buyers and Sellers of Commercial and Residential Property — Owner Associations — Partnerships — Managers of Limited Liability Companies
Clients in this field appreciate that Mr. Bailey has over 25 years of experience assisting property owners in the following areas of law:
Real Property Law — Title and Ownership — Partnership and Limited Liability Companies — Mortgage and Trust Deed Law — Contract Law — Landlord and Tenant Common Interest Developments – Condominiums — Construction — Property Tax Income Tax — Partnership Tax
Typical projects in this area of Mr. Bailey's practice include the following:
Organizing owners in business structure to manage operations
Operating agreements for limited liability companies with special allocations
Purchase and Sale agreements
Financing
Leasing and Management
Common Interest Developments
Reciprocal Easement Developments within City limits, including Santa Rosa, Napa,
Sebastopol, and Rohnert Park
Planning for Property Tax in Family Transfers
Planning for Income Tax in 1031 Exchanges
Construction Contracts
Recently Mr. Bailey assisted clients with refinancing a portfolio of properties to
consolidate obligations and reduce the overall interest rate, while preserving the loan
in place during the family succession plan. On another matter, Mr. Bailey assisted a
commercial property owner plan for, finance, and enter into a "design build"
construction contract for commercial tenant.
"I am a real estate developer and I retained many attorneys during the last forty-five years. Frank
Bailey, in my opinion, is head and shoulders above all of them. He actually takes the time to read
the material I provide and he has made bold and creative decisions on my behalf. My experience with
attorneys is that they shuffle paper, file useless documents with courts, seldom have a legal strategy
and focus on running up their fees with 'research.' The cost of their collective disinterest and
incompetence was abysmal. Mr. Bailey is the best attorney I have ever worked with." – Bob F., 2012
View more information on Mr. Bailey's work in the field of Estate Planning, Trusts and Probate, Real Estate and Tax Planning and Controversies.
When you come to discuss business law with Frank Bailey, you can expect courteous, professional counsel in our centrally-located Santa Rosa office, in the heart of Courthouse Square.
Call (707) 525-8850 To Schedule A Consultation