For Probate & Estate Planning in Sonoma County, Call On Us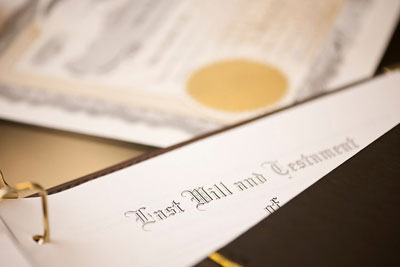 Frank Bailey represents individuals and families to address their estate planning, business succession, charitable, and probate goals in the Sonoma County area. Mr. Bailey listens first, and makes the client's goals his priority when applying his experience in these fields. Representative clients in this area live in the Sonoma County area and outside the United States, and include:
Grandparents — Parents — Business and Property Owners — Beneficiary Children — Trustees — Executors — Decedent's Estates — Health Care Agents — Heirs
Mr. Bailey is certified by the State Bar of California as a Specialist in Estate Planning, Trust and Probate Law; he also holds the National Association of Estate Planners & Councils certification as an Accredited Estate Planner. Clients look to Mr. Bailey for his experience of over 25 years in various fields of law, including:
Property — Trusts — Estate Tax — Title and Ownership — Community
Property — Gift Tax — Probate Proceedings — Principal and Agent —
Real Estate — Family Business Organizations
Representative projects in this field include counseling clients and preparing
documents including:
Wills — Trusts — Asset and Health Care Powers of Attorney — Gifts —
Family Business Agreements — Title Transfers — Family Loans — Life Insurance
Trusts — Charitable Remainder Trusts — Grantor Retained Annuity Trusts —
Private and Public Foundations — Charitable Giving — Family Limited Liability
Companies — Conservation Easements — Decedent Administration of an Estate
and Trust — Distribution of Decedent's Property — Trustee Administration and
Accounting for Trusts
Recent examples of Mr. Bailey's work in this area include:
Preparing a trust, wills and powers of attorney for a married couple
Assisting the Trustee of a Trust and Executor under a Will to pass an estate
to loved ones
Planning gifts as part of a family business succession plan
Advising a client on income tax consequences of distributing estate assets and
dissolving an estate corporation
View more information on Mr. Bailey's work in the field of Real Estate, Business Organizations and Tax Planning and Controversies.
When you come to discuss your probate and estate planning with Frank Bailey, you can expect sensitive and empowering professional counsel in our Santa Rosa law office.
Call (707) 525-8850 To Schedule A Consultation